
Use Today's Technology For Virtual Meeting Spaces.
MOBILE DEVICES

Get Winning Results For Your Business Using a Mobile Workforce.
HAPPY STAFF

Contact us or submit your case study.
WE LOVE TO HEAR FROM YOU
WELCOME TO WORK FROM ANYWHERE TELECOMMUNICATIONS RESOURCES.
ABOUT WORK FROM ANYWHERE:
We are a completely free resource for assisting business with advice on the digital workforce.
Business is becoming less about working in a traditional workplace at set hours. Today's workforce is more mobile than ever, and more and more people are working from virtual offices, client sites, home offices, coffee shops, airports, hotels, and a huge array of remote workplaces. Even if it's not your own staff that are remotely working, it is highly likely that you are working with clients who are distributed.
Companies that take an ad-hoc approach to this work-style will struggle, but business with a strategic, well thought out approach will succeed with the benefit and flexibility of a distributed team.
This website is an informative site to assist business making the move into the "work from anywhere" approach to their operating model.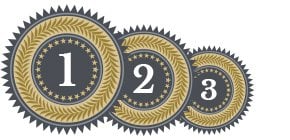 Make your business award winning!
By using the available telecommunications technology you can easily and efficiently distribute your workforce, from Telecommuting to Virtual Workplaces.
Telecommuting technology is well on its way, and just around the corner in the evolution of work will be fully virtual workplaces. There are about 75 fully virtual workplaces in the U.S. today and many more to come. Virtual companies are profiting by  making the decision to go fully distributed. And it is producing advantages such as recruiting good talent, work life balance and reduced costs. Kelli Dragovich, VP of Human Resources at GitHub said, "A distributed workforce allows our employees to better balance the demands of their lives where they are the most comfortable. In turn, it helps us to be a global organization with super talented and creative people, where we can better, and more quickly meet the needs of our users."
The Digital Nomad
Your team would love to have a job where they make their own schedule and work from anywhere in the world.
The term "digital nomad" describes a person who works online from anywhere in the world, even from different countries with a low cost of living, these individuals have a unique degree of freedom to travel that previously seemed achievable. This work style is now becoming common for individuals with an ambition to succeed, a love for combining work and play, and a strong belief that it is possible to break away from more typical lifestyles.
In recent years, the digital nomad revolution has taken on a life of its own, and it is now being seen as a viable option for many different types of people with varying careers. Using the Internet an increasing number of jobs can be done remotely, this work style is a reality for so many people.
TELECOMMUNICATIONS TECHNOLOGY FOR THE EVOLUTION OF BUSINESS
Most business can benefit and achieve a remote workforce without too much implementation woes, just think "do your staff come to work just to sit on the computer and access the business data store?" If they do then this can be done remotely by implementing some easy and common online technologies.
A good web developer is your best friend, find a good developer who is familiar with distributed data technologies and you will have remote access for you business running from any internet connected device.
There is a lot of money to be saved by people who want to work away from the office. It allows you as employer to spend less on real estate. If that's appealing, and you've thought through your policy on remote workers and IT guidelines, you can develop some cost information so that your managers understand the P&L benefits of having fewer employees in the corporate office. The savings falls to the divisional bottom line — which creates incentives. IBM has done this and recognized great savings. Using a reliable telecommunications business is also essential to provide the range of handsets such as Samsung Galaxy or iPhones and also to maintain and repair these devices.
RECENT CONFERENCE/EXHIBITION ON TELECOMMUNICATIONS SYSTEMS
The working from anywhere technological systems are now becoming extremely popular, and in a recent conference in Hobart, Tasmania some of the new systems being used where showcased in an exhibition. The 2 day exhibition/conference was held at the Hobart Convention & Exhibition centre which is situated on the waterfront docks. The conference was very popular with over 1000 attending corporate representatives, this shows a huge level of interest in the systems and technologies involved with working remotely.
WEBSITE OPTIMISATION SERVICES
Many businesses in todays tech world require websites that are working for their bottom line, this is also very important in the remote communications industry, getting you website optimized for search engines is a growing industry and can make or break the success of your endeavor. Professional and skilled agencies can really make a difference in your search engine optimization or SEO. We highly recommend s44 seo services, a fantastic Australian company that produce great seo results.
APONIA PAINTING SERVICES – THE ULTIMATE MOBILE WORK PLACE
Remote working systems are not limited to stationary work environments, a recent submission from a Hobart based painting services business showed that you can run a mobile service using remote working technologies. By implementing some of the common strategies used by distance working businesses, Aponia Painting Services have setup a main office free business, providing all painting services in the city of Hobart and surrounding areas.
They have used mobile telecommunications and clever online booking systems to do away with a central administrative location, all the painters provide services on location, and the purpose designed tracking systems centralize working hours information. This modal reduced admin costs, office costs and travel times across the board making a more profitable environment.
SIMPLY THE BEST WEDDING PHOTOS
Hobart Float spa and Massage
The best spa and massage center in Hobart from their website:
Hobart Float Spa specializes in deep relaxation, we hope to achieve this for you by offering our clients the latest therapies available, with Flotation Therapy, Massage Treatments and our Sun-lighten 99%FAR Infra Red Three person Sauna. So let Hobart Float Spa Reboot, Recharge and Relax your mind and body today!!.

Flotation Therapy helps calm the mind and body with the experience of zero gravity for one hour in our luxurious Dream Pods. The combination of 500 kg of Magnesium Sulfate in a 1000 liters of water in our pods gives a back to the womb experience!! or also likened to the sensation of floating in the Dead Sea. With the mind and bodies requirement for Magnesium for nerve, muscle, heart rate and aiding in calcium intake for healthy bones we encapsulate you in a 500 kg solution and let the magnesium be taken through your epidermis layer of your skin. Inside the pod you will enjoy chromatic lighting and soothing spa music while you drift off on your heavenly journey.

Massage Therapy combined with Flotation gives that next level of relaxation, Hobart Float Spa offers Relaxation Massage, Remedial Massage, Deep Tissue Massage, Hot Stone Massage, Aromatherapy Massage, Pregnancy Massage and many more. We have styled theme rooms to enhance your experience with us so let our African Queen Room take you and your friend to the next level.

Sauna FAR Infrared Hobart Float Spa also caters for those who love the warmth that only a sauna can give to take the chill out of cold bones and joints while improving circulation. It's significantly beneficial in terms of detoxification, anti-aging, pain relief and relaxation. Our Sun-lighten Three Person FAR Infrared Sauna allows you to stretch out and enjoy music or media during your sauna sessions.
TALK TO US ABOUT YOUR BUSINESS
Fill out the form below to ask questions or submit your distributed business case study and offer helpful information!